Click to see the full sized fare-thee-well gift Juleah and I made for her.
Bases
Maria's back! Whoo! Party! She decided one day she missed dolling and I'm certainly not going to argue it with her! Maria is super talented everything she makes is so cute and she can pack so many details into a tiny doll. Really I so envy her. (And for some peculiar reason she envies me. >_<' Anyway. Maria is so sweet and supportive and just a lovely lovely person.
I might not get to chat with her like I do with Chris or Juleah, but I really think if I were have given the choice of a big sister I'd want someone like Maria. (I'd totally trade her for Michael at any rate.)
This was probably my biggest surprise sister gift. I just wasn't expecting it when it showed up in my inbox. It's so adorabe. I still love it.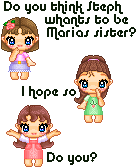 And me accepting. Maria likes flowers, as I'm sure you can guess from her nickname. She loves to garden and I added just a hint of that to my acceptance gift. I think of all of my "old" acceptance gifts, this is probably the only one that doesn't make me cringe, though I know I could do better now..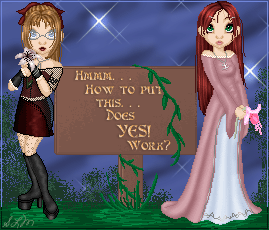 Base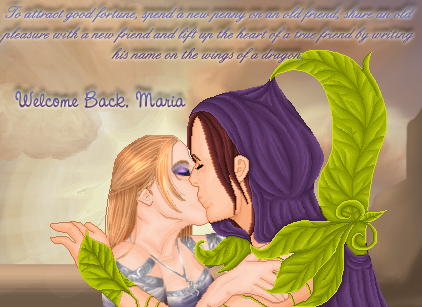 Collab with Juleah as a welcome back gift, base by me LG exclusive