Click to see our sister banner
Bases
Juleah is one of my daily tormentees on Yahoo. She personifies that old statement about how "friends are the people who know you best and like you anyway" to me, because I am such a pest and somehow miraculously she's still there on Yahoo every day pretty much. She's always there when I need CC or a swift kick in the butt cause I'm way too hard on myself. And she's always fighting against my right to suck as much as everyone else.
She has almost the best taste in music. (She gets an almost cause she's never heard of Weird Al.) She also has the most distinct dolling style I've ever seen and wish I could emulate, but she makes folds and hair look great and I make them look like... well, nothing very nice and certainly not like hers.
These aren't our orginal gifts. When we first became sibs we only really knew each other through Simpixels and were both more than a little nervous. Now however we know each other much much better and decided to create new gifts more in line with that. (Plus we're both so awesomely more better now.)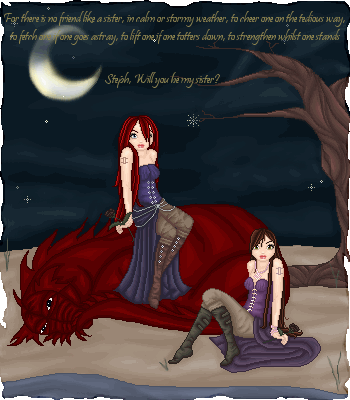 Yes, cold, chill snow and we're dressed in almost nothing. >_<' What, if I may ask, might be a little chill when you can look that kick ass? Besides, I'm pretty sure that staff of Juleah's gives off magic warmth.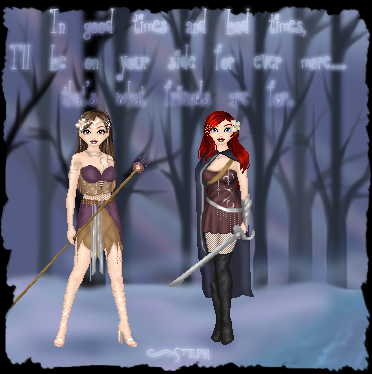 Base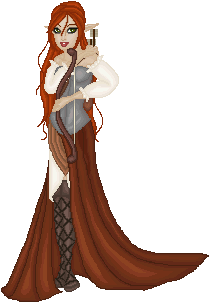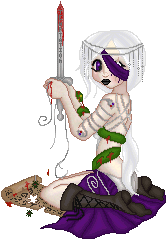 Don't adopt these from here, Go to Juleah' site